Why you need a Monopod
In the world of camera support systems, the monopod occupies a unique space between shooting hand-held and using a tripod.
The monopod provides a level of support and mobility that the tripod can't match. Sports and wildlife photographers have depended on monopods for years as they are the best match for the job of stabilizing a heavier camera and lens while still providing the ease of tracking required to get the shots.
Monopods are now finding favour with many "run and gun" video shooters as well. Convertible models such as the ProMaster Professional MPV428 are desirable as they enable both conventional monopod style support along with the option to use the 3-point base when more stability and hands free shooting is required.
There are many public locations where you might require additional camera support but unfortunately have tripod bans. Monopods are often allowed or are not specifically regulated. In these cases having a monopod available can mean the difference between noisey blurry captures and tack sharp publication ready images.
At only $99.95, the ProMaster Professional MPV428 is a great addition to your photography kit and will help you get the best shots when extra stability on the move is required.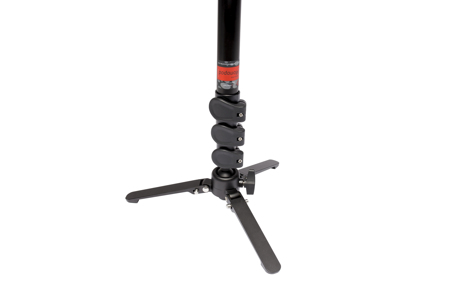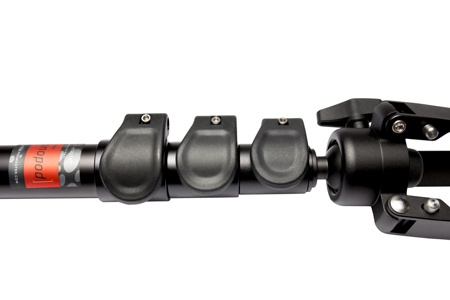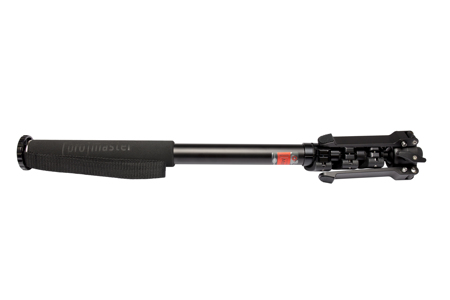 The ProMaster MPV428+ Monopod is a great solution for both videography and still photography. Its retractable base incorporates a ball joint with tension lock to provide smooth, easy movements. It has three points of contact for great stability on a variety of surfaces. The base is also removable, allowing the MPV428+ to convert to a traditional monopod with single, rubber foot. The innovative PROlocks allow for quick opening and powerful closing of the monopod sections with one hand.
Specifications:
Maximum Working Height: 64" / 162.5 cm
Minimum Working Height: 19.5" / 49.5 cm
Folded Length: 21 1/4" / 53.9 cm
Maximum Load: 13 lb / 6 kg
Monopod Weight: 1 lb 9 oz / .71 kg
4-Section 28mm Aluminum Leg
Reversible 1/4-20 / 3/8" mounting thread